Traveling with pets is the highest pick nowadays and has become the most extensive affair. As people have been quarantined for this global pandemic situation, so everyone is interested in having a new four-legged member at home in order to get out of a monotonous lifestyle. Not only that, most people are solely intended to take their pets along with them wherever they go, even for short getaways too. 
Though getting accompanied by your furry friend is a really pleasant scenario, yet it is a tedious and time-consuming task to take the animal to the next destination safely. Whatever the mode of traveling is, domestic or international, both have distinctive features to know about and also you need to fulfill some specific requirements to make the entire moving process comfortable and hassle-free for both you and your canine or feline kid.
Therefore, in this article, we will try to enlighten you about such useful attributes that are considered to be the best practices while traveling with pet animals.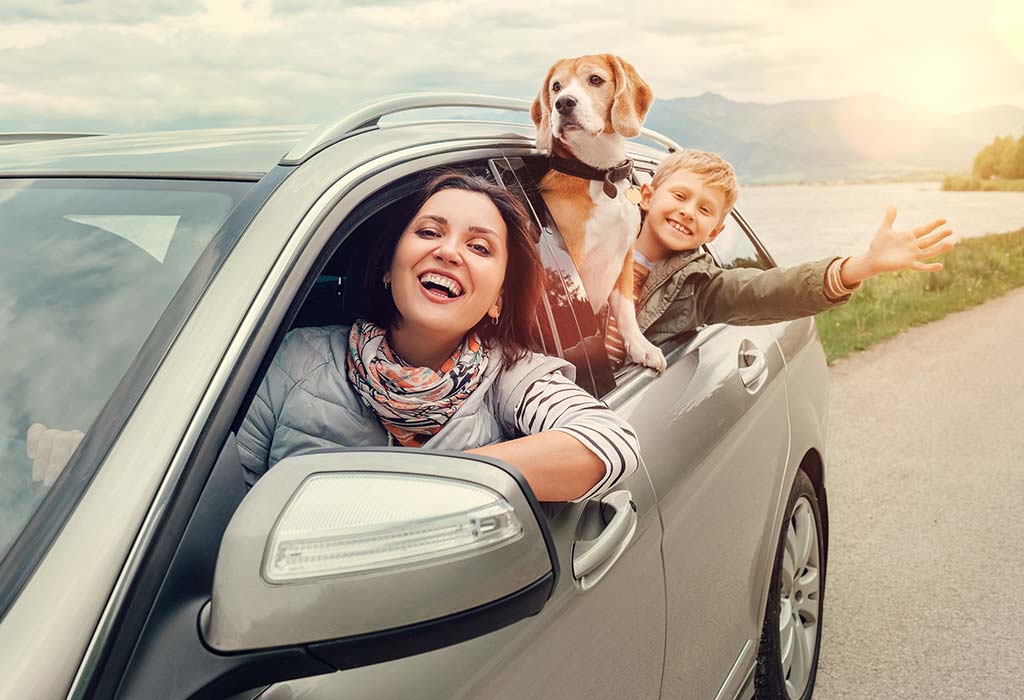 But, before jumping into that discussion a primary fact to be remembered that any travel plan's preparations start from your home itself. And the first thing to make all the planning perfect is to keep your inner zen cool and help your pet to keep it too. Always keep your pet aside from the packing place. Because they can create mishaps out of extra curiosity. Get a separate room for pets and keep it confined there with its favorite supplements and toys. Additionally, do not allow any unknown one to disturb your pet. 
Now let's get into the important tips:
Whenever you are planning to travel with a pet, try to start your packing as earliest as possible from the scheduled travel date. Make the process with ease without hampering your pet's regular routine otherwise, it may get anxious because of visible changes. 
Further step is to arrange a sturdy constructed IATA affiliated travel crate or carrier according to your pet's height, weight and all over dimensions. Some airlines have few specifications for choosing travel carriers. So, go through the regulations of your booked airline's rules before investing in buying crates. The crate must be long and spacious enough that it's roof won't touch the animal's head while standing or moving around inside the crate. The crate should have a well ventilation system and the walls of the crate must be air-circulated at least from three sides for domestic travel and from all the four sides for international moves. The bottom of the crate should be easily removable and washable. The door of the crate must have a spring lock system with attached food bowls on it. 
Take your pet to an accredited vet for a complete health examination and make all the necessary vaccinations and immunization (if needed) done. Ask your vet to sign the medical records and documents. Don't forget to ask the vet how to deal with the pet's stress diarrhea or nausea in transit.
Arrange all the essential road permits, endorsements, and other specific country's travel-related papers together as per the certain country or state's specific pet policy requirements. Some states, as well as countries, have mandated carrying updated medical records and vaccination certificates while traveling by plane with pets or

transporting pets

as cargo holds. Additionally, any documents or paperwork should not be sold for more than 10 to 15 days. Otherwise, there might be complications when traveling.
It is better to be aware of the pet policies and guidelines of the different countries and states for carrying pets to public places. Some countries have strict restrictions on allowing animals into the public accommodated areas like parks, hotels, etc.
Don't give your pet to eat street foods and regular roadside tap water as that may make the animal's stomach upset. Always carry enough food and bottled water for your pet while traveling. Moreover, never feed your pet immediately before boarding. Give a gap of 4 to 5 hours between feeding and transportation. Keep your pet hydrated but don't overdo it. Supply wet food to your pet to reduce its water intake.
Tag a proper identification of your pet to its collar along with your detailed address on it. Insert customized microchip security under your pet's skin to provide it extra security.
Avoid flying with small puppies and kittens by plane. Also, do not ship beachy breed animals as cargo holds as they can face breathing problems due to high altitude air pressure. Avoid sedating the animals without vet's prescriptions.
Pack a travel kit for your pet also that must contain food supplies, certain medications, antiseptics, tick removers, clippers, saline solution, waste bags, burns, etc.